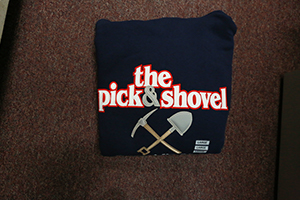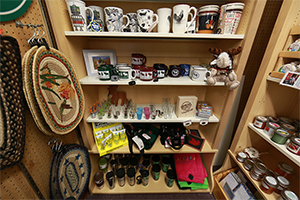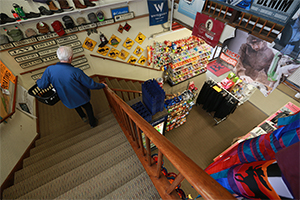 Gifts/ Vermont Swag
Head upstairs in our main building to check out our Vermont nook for classic and unconventional gifts.
Pick and Shovel maple syrup (find this downstairs by the registers)
Pick and Shovel t-shirts, sweatshirts, hats, and other swag
Fun unique gifts like Hydroflask and more.
VT themed EVERYTHING because you never know what you're going to find at Vermont's Wicked Wonderful Not So General Store.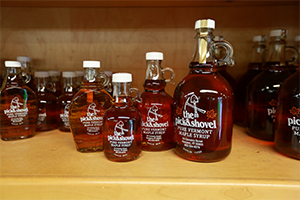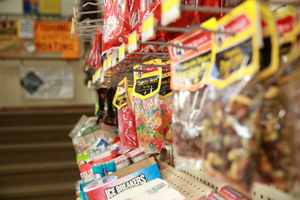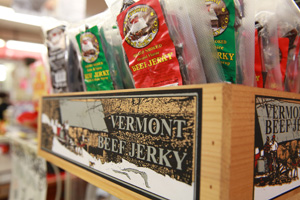 Food
We're always stocked up on what's needed to fuel road trips and feed hungry adventurers.
All of these tasty items can be found on the ground floor of our main building, conveniently by the registers.
Pick and Shovel maple syrup
Snacks/Pastries
Candy
Coffee
Tim & Doug's Ice Cream (April – October)
We'll even guide you to the best in-town spots for a full-fledged meal if needed.
Want in on a little secret… sometimes we serve fresh, free popcorn and coffee. Fair warning, our red-vested clerks walk softly but carry a big stick and they will cut you off if you aren't leaving some for the rest of us.